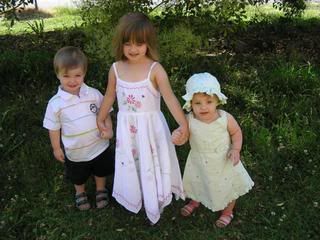 Here is a photo of my little ones the photo is about a year old but is one of my favs. I will post another one soon.
Well today has been another busy day, I have been madly making more Air Freshner cupcakes and other goodies, I also picked up these cute white draws that need some TLC.
Opps the photo is was ment to go under the writing, still getting use to this prog.
Well I should go and cook some dinner for my lovely children and husband.